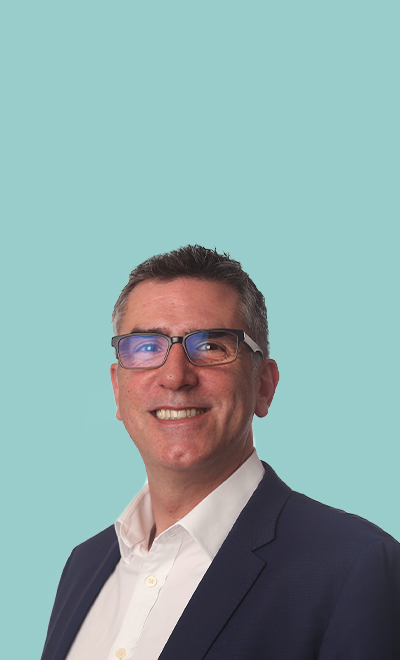 Colin Lawson
Founder
Founded Equilibrium (then Applewood) in 1995
When I set up the business in 1995, I dreamt of building a financial planning firm that would truly put its clients first. 
Looking back, I am incredibly proud of what we have been able to achieve on behalf of our clients and their families. Looking forward, I am excited about what we can accomplish in collaboration with them. 
"So, what do you do?" is often the first question people ask me. The simple answer is that we do financial planning, investment management and tax planning – but that's just what we do, not why we do it. The purpose behind everything we do as a company is to make people's lives better. 
So, whilst making our clients wealthier is part of what we do, that alone doesn't make their lives better. That's why I believe it's crucial that we get to know our clients in depth, acting as a financial coach to help them make the best decisions dependent on their circumstances, attitude to risk and a whole host of other factors. 
Our purpose of making people's lives better extends beyond just our clients. Most people spend more time at work than they do with their family, and I believe that it's our responsibility to make sure that our employees are happy at work and have the tools and training available to thrive and be the best they can. I also know that if we look after our employees, and if they feel empowered by and committed to our purpose, then they will provide an amazing service to our clients. That's why I am so proud of our four consecutive years in the top 10 of the Sunday Times Best Small Companies to Work For. 
Our purpose also extends to our wider community with the Equilibrium Foundation. We have pledged to raise £4m for charitable organisations and worthwhile causes by August 2028, and I have no doubt that, with the support of our team and clients, we will reach that target. 
With several companies now being bigger than countries, it's clear that businesses hold great power and therefore responsibility. Doing the right thing has always been part of Equilibrium's culture, and I believe that if businesses work together to make decisions that are in everyone's best interests, we can create a more human-focused version of capitalism that can shape the future for the better. 
"Colin and his team at Equilibrium are a breath of fresh air in the world of financial advisers. He advocates a well researched strategic approach , combined with courage of conviction." – David Killworth
Get in touch
Get in touch with our advisers by completing this short form or by calling 0808 156 1176.