Accreditations
Alongside the many awards that we have received, we're proud to have been recognised for continually achieving the highest standards in our industry.
Chartered Financial Planners
We were awarded the prestigious title 'Chartered Financial Planners' by the Chartered Insurance Institute (CII). This title is the industry's gold standard for financial planners and is only awarded to firms committed to developing and maintaining the knowledge and capability of their people so they can deliver the highest quality advice. Chartered firms must also follow a demanding code of ethical practice. This means they must work in a principled manner that places clients' interests at the heart of the advice they give. The video below explains some of the benefits of choosing a Chartered financial planner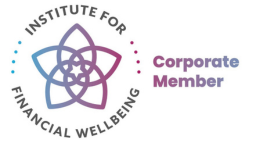 Institute for Financial Wellbeing Corporate Member
We're focused on discovering and understanding what our clients truly want from their money. To achieve this goal, all of our financial advisers are certified in financial wellbeing to help their clients feel happier and more fulfilled, not just wealthier.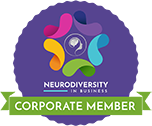 Neurodiversity in Business
The Neurodiversity in Business (NiB) support the participation of neurodivergent individuals in the workplace. 15-20% of the UK population is Neurodiverse, and there is a growing recognition of the value these individuals bring to the workplace, but unfortunately, barriers still remain. Equilibrium wants to change this by educating and supporting current and future team members. We hope to unlock the unique and innovative contribution that neurodiverse people can bring to Equilibrium and society.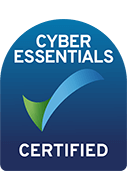 Cyber Essentials
Since 2021 we have been certified by Cyber Essentials, a Government-backed and industry-supported scheme that helps businesses protect themselves against the growing threat of cyber attacks and provides a clear statement of the basic controls organisations should have in place to protect themselves.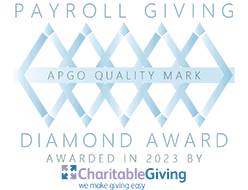 Payroll Giving Quality Mark - Diamond Award
Since 2019, we have achieved the highest quality mark – the Diamond award to reflect our employee's commitment to philanthropic efforts. The Payroll Giving Quality Mark is a government-supported benchmarking system that recognises businesses operating exceptional payroll giving schemes.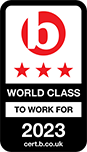 Best Companies
The maximum 3-star accreditation from Best Companies reflects 'world class' levels of workplace engagement. For five consecutive years, we have been awarded 3-stars, recognising our commitment to ensuring employees are happy and engaged at work.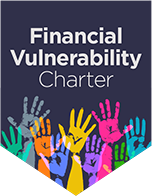 Personal Finance Society Financial Vulnerability Taskforce Charter
The Personal Finance Society's Financial Vulnerability Taskforce Charter is awarded to firms that provide a service that recognises and responds to those in vulnerable circumstances.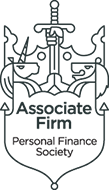 Personal Finance Society Associate Firm
As an Associate Firm, we follow the professional standards and code of ethics set by the Personal Finance Society and believe in an inclusive and united culture that places our clients and our team at the heart of everything we do. You can learn more about the Personal Finance Society on their website here.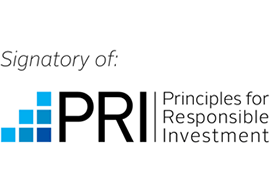 Principles for Responsible Investment
Equilibrium has committed to the six Principles for Responsible Investment (PRI) supported by the United Nations, which are a voluntary set of investment principles to incorporate ESG (ethical social governance) into investment practice. It encourages investors to use responsible investment to enhance returns and better manage risks while developing a more sustainable global financial system. You can learn more about the PRI and the six principles here.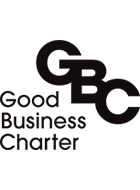 Good Business Charter
The Good Business Charter recognises companies who demonstrate good business practices based on 10 components which you can find here. A company must meet all 10 commitments to receive the Good Business Charter accreditation. Equilibrium firmly believes that all companies should aim to 'do business better', and so we are thrilled not only to have received this accreditation but that good, fair business is being promoted and rewarded.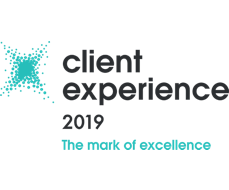 Mark of Excellence for Client Experience
The independent assessment organisation CX awards use a series of online questionnaires with clients and staff to assess their experience, satisfaction, and trust. We achieved a score of 9.12 out of 10 and were awarded the Mark of Excellence for Client Experience.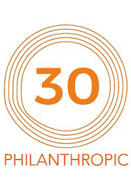 Real Business Philanthropic 30
Believing there is more to business than profits, Real Business put together a list of the 30 most caring companies in Britain for 2017. Those on the list are chosen because they care about more than just making money and are judged by a panel including representatives from the Tottenham Hotspur Foundation and the Centre for Acceleration of technology.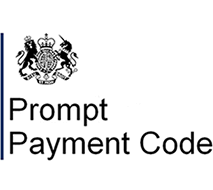 The Prompt Payment Code
The Prompt Payment Code (PPC) is a voluntary code of practice for businesses administered by the Office of the Small Business Commissioner. Signatories of the code agree to prompt payment in line with the PPC guidelines, which can be read in full here.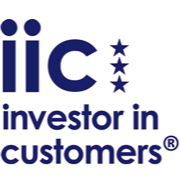 Investor in customers - 3 Star Accreditation
Achieved the Investors in customers 3 star accreditation (in 2011), an independent assessment to demonstrate that we meet regulatory standards for customer experience excellence.
Awards
We are extremely proud to have been consistently recognised for excellence for over 25 years.
View awards
Get in touch with us today by completing this short form. Alternatively, don't hesitate to call us using the numbers below.

New Enquiries: 0161 383 3335
Existing clients: 0161 486 2250
Request a call from one of our advisers by completing this short form or by calling 0808 156 1176.