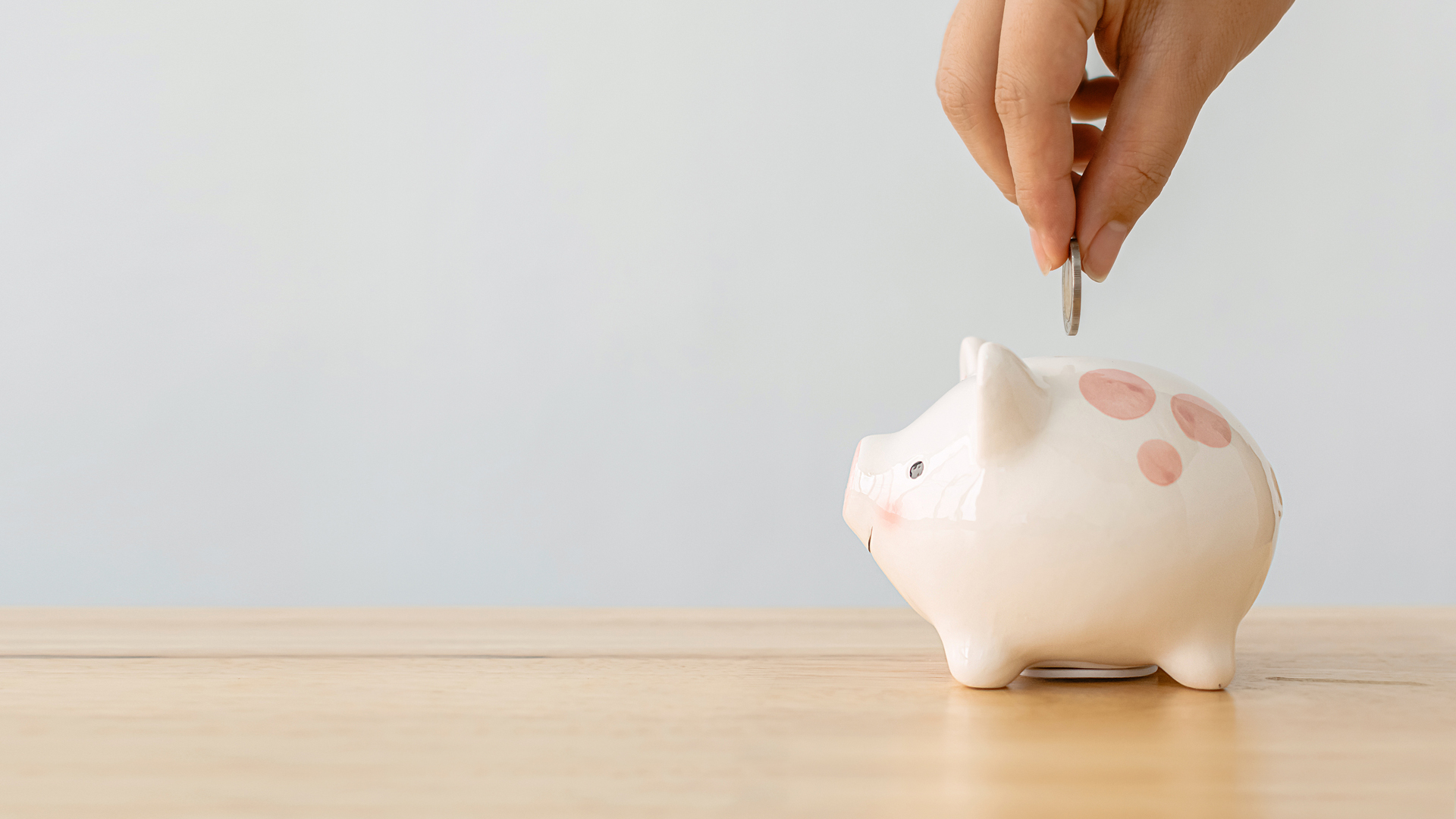 Defined benefit (DB) pension transfers
Defined benefit (DB) pension transfers
Defined benefit (DB) pension transfers
Making the right decision on whether or not to transfer your defined benefit pension scheme is vital to your future.
Get the decision right and for many the results can be life changing, allowing greater flexibility, earlier retirement and potentially creating a valuable legacy. Get it wrong however and the results could create a financial disaster…
Defined benefit pension transfers (also known as a final salary scheme)
A deferred member of a defined benefit (DB) scheme will have built up pension benefits to become payable at the scheme retirement age. These will be based on the salary whilst employed and the number of years worked for the company. There will also be a scheme accrual rate which determines how the number of years and salary figures are converted into pension benefits.
Under a DB scheme, the pension benefits payable at the scheme retirement age are fixed and guaranteed by the scheme and employer. There is no element of investment risk and (as long as the scheme does not fail) the benefits will be paid as promised.
The transfer from a final salary scheme effectively exchanges this future promise of pension benefits for a cash lump sum, which represents the current value of the future benefits. This is known as a cash equivalent transfer value (CETV).
If you choose to transfer your final salary pension, it must be moved into a registered pension scheme (typically a personal pension), which is a form of defined contribution arrangement. You will cease to be a member of the final salary scheme and cannot transfer back in the future; the decision is irreversible!

The Equilibrium defined benefit pension transfer review service
Deciding whether to transfer out of your defined benefit pension scheme is an incredibly important and highly complex area of financial planning advice, with multiple factors to consider.
Our service has been designed to fulfil the following key requirements:
Holistic: A defined benefit pension transfer should only be considered as part of a holistic review of your overall circumstances and objectives.
Educational: A lack of knowledge can lead to decisions being made without the implications being fully understood. We will ensure you are fully informed when the time comes to decide how to proceed. This will include a detailed overview of how investments behave for those with limited previous experience of investing.
Digestible: All too often we have seen reports that are over 100 pages, difficult to read and full of jargon. We have therefore broken our reporting down into four separate modules to make digesting our comments easier. This is explained further below.
We have designed our review process to reach one of the following two outcomes:
| | | |
| --- | --- | --- |
| Outcome | We believe that the transfer is suitable | We believe that the transfer is not suitable |
| Why | We can clearly show it's in your best interests | We cannot show that it's in your best interests; or we can clearly show that it's not in your best interests |
| Then | We will be happy to process the transfer on your behalf | We will not process the transfer even if you insist |
Our advice is delivered in three initial modules, followed by a final recommendation confirming our conclusions. 
Module 1:
Abridged Advice
Written report issued
A concept introduced on 1 October 2020. This considers your inherent suitability to undertake a transfer from a defined benefit pension to a defined contribution replacement plan. This looks at your personal circumstances, knowledge & experience and your ability to weather the transfer risk. There will also be consideration given to the high-level scheme details.
Module 2:
Scheme Review
Written report issued
Examines the features of your defined benefit pension scheme and analyses the pros and cons of transferring it to a defined contribution arrangement.
Module 3:
Financial Planning
Interactive meeting discussions
Evaluates the flexibility and planning opportunities that might arise as a result of undertaking a transfer away from your defined benefit scheme including lifetime cashflow.
Module 4:
Recommendations
Written report issued
Our final advice on whether or not to transfer your defined benefit scheme to a new arrangement. Our recommendations will confirm the full reasons for our advice based on the suitability ratings from the three previous modules.
How much does it cost?
The review of a defined benefit (final salary) scheme is an in-depth and lengthy exercise. To cover the costs associated with reviewing each pension scheme, we will charge:
Module 1 – £1,750 plus VAT for the first scheme plus £500 plus VAT for each additional scheme. This fee is payable prior to commencing any work.
Modules 2-4 – To calculate our fees, we total the transfer values of all schemes reviewed together:
Total below £1m: 1.5% subject to a cap of £9,900 (minimum total transfer value of £250,000).
Total above £1m: 1% subject to a cap of £20,000
These fees are charged on completion of module 4. If the recommendation is that the defined benefit scheme should be retained, then the fee will be subject to VAT. VAT will also apply if you decide not to proceed with our recommendations. Our fee will allow us to spend the time we need to deliver the best possible advice.
If a transfer is recommended and you decide to proceed, we would ask you to engage with Equilibrium on an ongoing basis. Our standard ongoing fees will apply to the amount transferred.
Timescales
We expect the review of your final salary pension scheme to take between two and four months to complete. This is due to the amount of information we need to gather from you and the scheme and the complexity of the analysis.
The main time-sensitive aspect of the process is after we receive the cash equivalent transfer value (CETV) from your scheme, as this will only be guaranteed for a 90-day period.
Unfortunately, many schemes do not provide all the information we need at the outset and are slow to respond to further information requests which is one of the major factors that can cause delays in the process. Some schemes will only issue one CETV per year, and others will charge for a new one.
Because of this, we recommend that you do not request a CETV yourself as this could significantly reduce the amount of time that we have to analyse your pension and make our recommendations.
Why choose Equilibrium for your defined benefit pension transfers?
The team here at Equilibrium is committed to one thing and one thing only – making people's lives better. We take this approach not just with our clients, but with the communities we work in and our own internal team too.
We always strive to give our clients the very best advice we can – helping both them and their families enjoy an easier and less stressful time. The Equilibrium team also benefits from comprehensive and extensive internal training programmes. These are aimed not just at improving their skills and the quality of their work, but also their own wellbeing within the job. As well as this, we are committed to supporting local causes through the Equilibrium Foundation.
If you are looking for a financial planning service that sees the bigger picture and always goes above and beyond – not just meeting but exceeding expectations – then you have come to the right place at Equilibrium.
Our values as a business
When you consider transferring a defined benefit scheme, you want to know that any financial advisers you work with have your best interests at heart. Fortunately, this isn't a problem when you choose Equilibrium, and you can rest easy knowing that your defined benefit pension review is in good hands.
Our entire company, team and service are built around four core values.
We are committed to doing the right thing and treating our clients in the right way in every situation. Our team is here to offer you peace of mind, ensuring that you get value for money, a quality service and the right advice and support throughout the entire process.
As a team, we are dedicated to never compromising on the quality of our service. From our internal training programmes to the advice we give to our clients, we are committed to delivering excellence through every aspect of our service. That's why we have a client retention rate of more than 99%.
We are also highly acclaimed in the industry and have built an amazing reputation for ourselves. Just take a look at our awards and achievements in the industry. For financial advice of the highest quality, you have come to the perfect place.
Dealing with finances can become an incredibly confusing and complicated matter. From the legalese and jargon to understanding the exact terms of a defined benefit scheme, it's easy to become bogged down and frustrated.
We promise to always speak in a language you'll understand, and we believe that our job is to boil things down so that they are easily understood and digestible.
If there's something you're not sure about and want help with, our financial planners are always there to help provide clarity and to guide you through things.
We have worked incredibly hard to build an excellent reputation within the financial industry, and we are very proud of what we have achieved as a team. But this doesn't mean that we'll rest on our laurels. As a team we never want to stop growing, improving, developing and learning.
This commitment to ongoing growth and improvement is one of the reasons that we have been able to build one of the most talented teams in the industry. It also means that we will keep finding new and better ways to deliver our advice to you.
We've put together a few frequently asked questions below which may be of interest. However if you have any other questions please don't hesitate to get in touch.
In short, a defined benefit (DB) pension (sometimes referred to as a final salary pension) is a scheme that, in effect, guarantees a lifetime income that increases year upon year. This increase is designed to help protect you, the recipient, against inflation. In some cases, this may also continue to be paid to a partner or loved one after you die – although often at a reduced rate.
In most cases, you can choose to receive a tax-free lump sum in exchange for giving up some of the income when you start taking your pension. There aren't actually any other decisions to make as a member of the DB scheme, because the employer and trustees are responsible for making the funds available.
Here at Equilibrium, providing advice when transferring from a defined benefit pension scheme is just one of many financial services that we offer. If you want more information about defined benefit pensions and how they work, get in touch with us today.
In a lot of cases, you could end up worse off if you choose to transfer out of a defined benefit scheme as you are giving up a guaranteed income for life and increasing your investment risk.  
However, there are several reasons why a transfer may be in your best interests. Some of the benefits may include greater financial flexibility, better control of your own tax planning, better intergenerational financial planning and more.  
It can be incredibly complex to navigate the pros and cons, potential benefits and possible hurdles of transferring out of a defined benefit scheme pension. A lot of it comes down to your own individual circumstances when understanding whether a transfer is appropriate for you.  
The proper financial advice will help to make the entire process – and your suitability for a defined benefit transfer – much clearer. 
First of all, if you are in what is known as an unfunded public sector pension scheme, then you will not be able to transfer your pension. Some common examples of this kind of public sector pension include the NHS scheme and the teachers' scheme.
However, you will be able to transfer your pension if you are in a private sector defined benefit scheme or a funded public sector pension scheme – such as the local government pension scheme.
Before considering a defined benefit scheme pension transfer, it is important to understand what potential risks you might face in order to make an informed decision. Of course, if you want more information and to speak to a regulated financial adviser, the team here at Equilibrium are well experienced in defined benefit pension transfers, so get in touch with us to find out more.
In short, some of the risks of transferring your pension include:
Losing the guaranteed lifetime income from your defined benefit pension
Seeing your pension pot fall in value
Potentially having less income to enjoy in retirement if the value of your pension pot falls
Losing the protections that your defined benefit scheme offers against inflation
Having to make a decision about how best to invest your own money – or paying experts or investment managers to do this for you
It is incredibly important to remember that your suitability for a defined benefit pension transfer almost entirely comes down to your own personal circumstances. Each case is different, and making a decision requires a careful balancing of the benefits and potential downfalls of a transfer in your individual case. Our financial advisers will work alongside you throughout the process to deliver a service that has your very best interests at heart.
Generally speaking, some defined benefit scheme members who do not rely on their defined benefit pension to meet their income needs may benefit from a transfer. If you have other substantial sources of retirement income, then this can potentially increase your suitability for a pension transfer. For example, other sources of income such as pensions and investments can help ensure your finances are already secure. Alternatively, if you are managing your income for wealth and tax planning by taking your pension sooner or later in a manner that will not affect your ability to meet expenditure requirements during retirement, a pension transfer may also benefit you.
If you are someone who currently has a limited life expectancy, then it might be the case that the improved intergenerational planning offered by a pension transfer is an appealing option. If you are hoping to make your family more financially secure upon your death, then a defined benefit pension transfer may allow you to get more value for yourself and your family compared to staying in the scheme. It is important to balance this against the potential security your dependants might gain from the guaranteed (but usually reduced) income of your defined benefit scheme after your death. Also, if you die within two years of committing to a pension transfer, there may be extra tax charges that need to be paid.
There are also certain occasions when a pension transfer could protect you from serious financial difficulty – but this almost always means sacrificing long-term financial security for a short-term boost. Again, this will entirely depend on your own personal circumstances and situations.
Knowing whether you are suitable for a defined benefit pension transfer can be incredibly confusing and frustrating – especially for those who have never had to deal with similar financial matters before. That's where we can help.
Our team is an experienced provider of high-quality financial advice on pension transfers in the UK. Get in touch with Equilibrium today to find out how we can help you.
Depending on your financial situation, you may need your pension transfer to be reviewed sooner rather than later. This can depend on a few different factors that are largely out of your control. A lot depends on your existing scheme and the timescales set in place for them providing not just the transfer value, but also processing the actual transfer itself. In our experience, the transfer process can often take around one – three months to complete, although it is often longer, and this is a very complex area which we will explain to you.
We expect our review of your pension scheme to take around two to four months. This is because there is a lot of information that we need to gather – both from you and from the scheme – and the analysis can be very complex. As part of our service, we will keep on top of things, chasing your pension scheme for updates, as this can be one of the slowest parts of the process. Our service is entirely transparent and very communicative, and we will keep you updated with the overall progress while answering any particular concerns or problems you have.
Find out more
To learn more, get in touch with our advisers by completing this short form or by calling 0808 156 1176