About Equilibrium | Charity
Think Philanthropy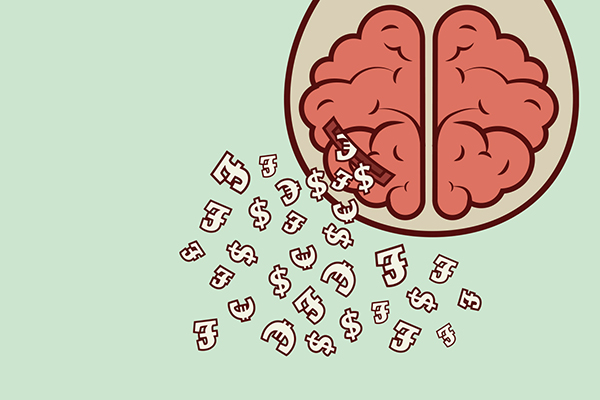 This article is taken from our autumn 2020 edition of Equinox. You can view the full version here.
It's very common for people to want to give back and make a positive difference to the community. Aside from the warm fuzzy feeling, studies have actually found that contributing to charity can improve mental wellbeing and, in turn, physical wellbeing – win win!
For most causes, there are a plethora of charities doing amazing work or research, and these are fantastic options for small contributions.
However, when the contribution is more significant, naturally people want to make sure that they are gifting this money in the most effective way possible. Unfortunately, most people simply don't have the time, knowledge or resources to do this research and due diligence.
This is where Think Philanthropy comes in. Think Philanthropy was founded by Andrew Evans, who has extensive experience in the charity sector, having worked as a grant-maker, charity leader, trustee and fundraiser. Whilst working in these roles, he witnessed the enormous difference that effective giving can make for charities and the work that they do. Thus, Think Philanthropy was born with the aim of facilitating this process for people who want to use their money to make a difference, but who may not have the time or expertise to figure out the best way to do so.
Initially, Andrew gets to know a little more about the client and their aims, using a questionnaire to get them thinking about what they want to achieve with their philanthropy and identify their objectives.
They then try to narrow this down to two or three key fields of interest, and at this point, Andrew and his team begin to research these areas. They present the client with around six – 10 options.
Following this, there is a refinement process where the clients select the options that most appeal to them and Think Philanthropy will investigate these options more, eventually narrowing it down to what results in the client's final choice.
This allows people to use their wealth in areas that really resonate with them that, without the help of Andrew and his team, they would never have had the time to find. This can provide an incredible source of joy and contentment for people.
Andrew was introduced to Colin Lawson, Equilibrium Founder, earlier this year and Think Philanthropy has facilitated the Equilibrium Foundation in donating over £60,000 during the initial lockdown period to charities that can help those most in need.
Andrew has also been working alongside Equilibrium with some of our clients to identify their own philanthropic objectives and incorporate these into their financial plans. This service is, of course, available to all clients.
For many people, giving back is an important part of their life and can even form part of their identity. Think Philanthropy aims to pinpoint what people would like to achieve with their wealth and helps to make it happen.
Find out more
If you are interested in learning more about how your wealth can make a positive difference to the causes close to your heart, get in touch here or call us on 0808 156 1176.