About Equilibrium | News
Equilibrium expands team by eight during lockdown period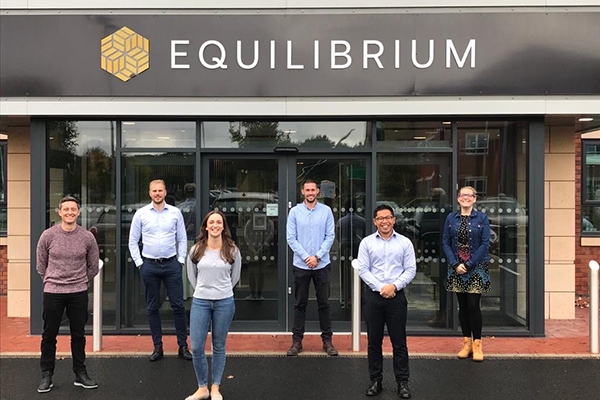 Equilibrium Financial Planning has revealed that during the UK's lockdown period it strengthened its team by eight – adding seven client managers to its 90-strong workforce and making one senior level hire.
Sarah Hammond joins the financial advice firm as head of risk and compliance, following almost 12 years at LIFT-Financial, where she was head of paraplanning and, latterly, head of risk management.
Her role at Equilibrium has already seen her transform the 'compliance team' into the 'best practice team'.
She explained, "'Compliance' doesn't really fit with our four core values and had far more negative connotations than positive! It also isn't very client friendly – if you say that a file is with compliance, it could sound as if something is wrong.  So, we are renaming to the "best practice team" as we felt this was more appropriate, relevant and client-centric."
Mark Tan, Aleesha Shah, Jo Wall, Lewis Carthew, Rachel Lee, Ryan Etchells, and Jonathan Brusell all joined Equilibrium as client managers, with their appointments being made between the months of March and August.
The additions to the team now take the total headcount to 88, leaving the company on-track to achieve its target of 110 by 2021.
Sarah Warburton, Equilibrium's head of culture who oversees the company's hiring process, commented: "We've actually had a very successful lockdown period, which we feel has been as a result of our continued focus on our culture and values.
"This has meant that not only was our existing workforce engaged and committed, but also that we've attracted fresh, top-tier talent.
"We're normally very hands-on when it comes to our onboarding process, so it's certainly been a step-change getting new staff 'up and running' remotely. But I'm pleased to share they've settled in nicely and are already making their mark on Equilibrium.
"It's a pleasure to welcome these eight new members to the team, and we look forward to watching their careers flourish with us."