Investment | Other
Think you can win the Santa Claus rally?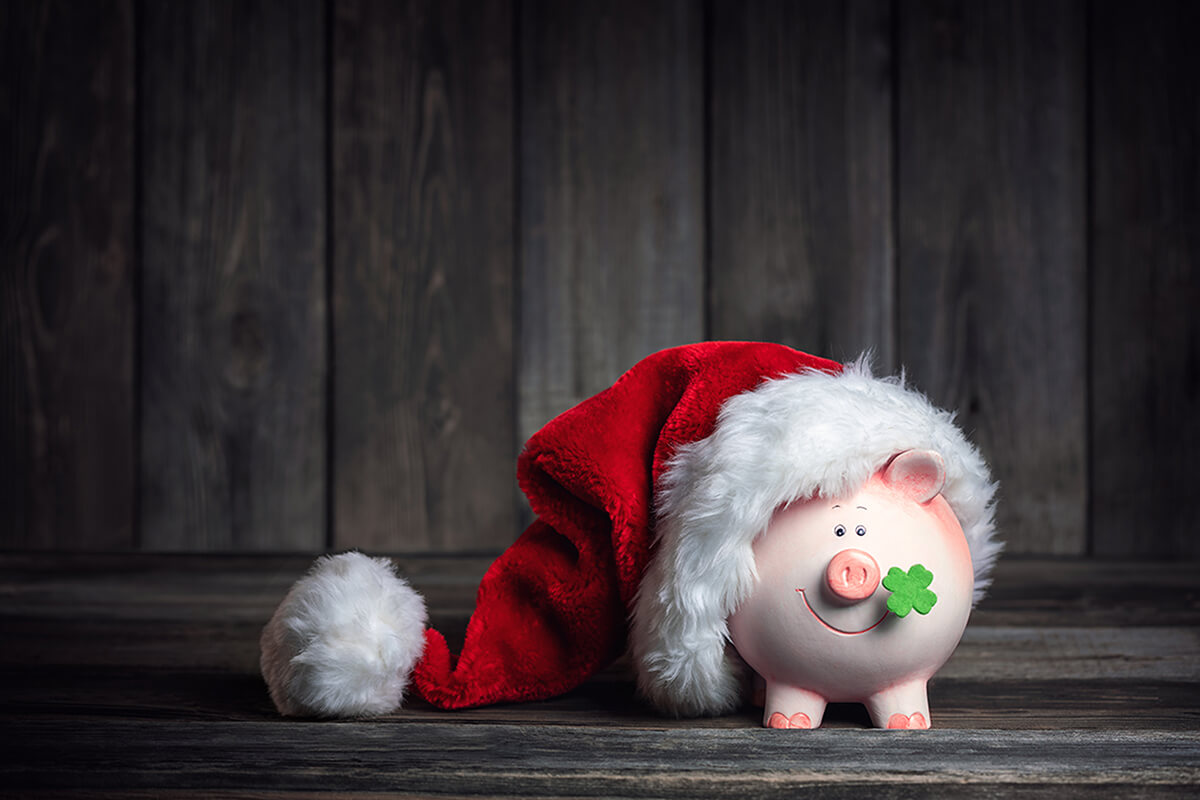 Fancy a chance to win a £50 Amazon voucher? Equilibrium's Santa rally competition is back for 2019! What's the Santa rally you ask? Read our blog to find out.
"Every time a bell rings, an angel gets his wings"
December is a time when many families and communities come together to celebrate traditions that mark the festive period. For example, on Christmas Eve my family can be found in a small cinema in the Lake District settling down to watch Frank Capra's 1946 classic, It's a Wonderful Life.
Finnish families gather in a sauna, Japanese communities frequent their local KFC and in South Africa fried caterpillars are consumed to help bring luck in the year ahead. Reluctant to miss out, stock exchanges also have their own festive traditions: the infamous Santa rally!
The 'Santa Claus rally' is a term used to describe the tendency of stock markets to post positive gains in the final two weeks of a calendar year. This has been the case roughly 75% of the time since 1969, posting on average a 1.3% positive return over the holiday period.
What brings Santa to the stock market is contested and is unfortunately not tracked by Norad. However, a widely accepted theory is that the last fortnight of the year is a time when grinchy institutional investors are at home sipping hot chocolate, leaving upbeat retail investors to spread some financial Christmas cheer.
"George Lassos the Moon"
With that in mind, Equilibrium would like to invite you to partake in our annual Santa Rally competition for the opportunity to win a £50 Amazon voucher. All you need to do is submit your prediction for what you think the FTSE 100 Index will close at on 31 December 2019. The competition will close on Friday 13 December.
A lot can happen in the last two weeks of December. Will the US and China reach a trade agreement? Will Brexit be resolved? Will SpaceX send a team to mine an asteroid containing so much gold it would crash the world economy!? (I'm only half joking, that's a material concept and, at this rate, one that is increasingly more plausible to me than both the former).
To give you a helping hand in determining your prediction we have looked at the FTSE 100 Index over this period for the last twenty years. Since 1999, the FTSE 100 has only closed in the red three times (2000, 2012 & 2018), and returns over this period range from 6.27% to – 2.7%.
"That a boy, Clarence!"
My mother's disposition affords her another Christmas tradition, to seemingly have all the presents bought and wrapped for August. I rely on the time-honored tradition of leaving it too late and being greatly appreciative of Amazon Prime (other next day retailers are available).
No matter how you spend the festive period and whatever your traditions may be, we hope you have a Merry Christmas and a prosperous New Year. Here's hoping that at stock trading's closing bell, Clarence has earnt his wings and you are the winner of the 2019 Equilibrium Santa rally.
What will the FTSE 100 Index will close at on 31 December 2019? Submit your guess by Friday 13 December for the chance to win a £50 Amazon gift card!
Terms & Conditions
The competition is open to UK residents with a UK postal address only
Entrants must be aged 18 or above
To enter, submit your answer and details via the form on this page
Multiple entries can be made but the entry closest to the cut off time will be used as official entry.
FTSE guess must be to 2 decimal places
The competition is running from 29 November – 13 December 2019
All guesses must be submitted by 5pm 13 December 2019
The winner will be announced on the afternoon of 6 January 2020
Postage of voucher will be included to a UK mainland address
Amazon have in no way endorsed this competition
This competition is now closed.