You can't turn on the news at the moment without being confronted by doom and gloom.
The aftermath of the Coronavirus and Russia's illegal invasion of Ukraine has led to the greatest rise in inflation in over 40 years and then there's the ever-changing UK political landscape.
It is certainly a difficult time for many people in the UK, but amongst the doom and gloom there is a small ray of light. In a bid to tame UK inflation the Bank of England has been increasing interest rates. After so many years of rock bottom interest rates, this act has finally provided some welcome news for UK savers. Yet with inflation roaring, money in savings is shrinking in real terms, so it's doubly important to maximise every penny to mitigate the impact.
At Equilibrium, we are always looking to improve the services that we provide to our clients. As a result of increasing interest rates, we want to ensure that our clients are making the most out of their cash savings. To make this a reality, we have decided to partner with Insignis, an innovative FCA regulated, cash management solution run by CEO Giles Hutson (ex-Meryl Lynch and Morgan Stanley managing director).
The Insignis solution streamlines the process of opening savings and fixed term accounts with UK banks. When an individual opens their Insignis account their online application is used to access the full panel of banks on the platform.
At present Insignis clients can access over 35 UK banks offering a variety of term options to meet a range of liquidity requirements. All eligible deposits receive the full FSCS protection of up to £85,000 per individual for each account opened.
Insignis's digital solution offers a proactive approach to cash management, ensuring that you are always aware of the best rates on the market. They do this by providing notifications on upcoming maturing accounts, 14 days and again 24 hours prior to the account maturing. This allows you to assess your options to either replace funds into new products or withdraw the funds.
Should you forget any funds which remain in your Barclays hub account for example, Insignis will send regular notifications to nudge you into moving your funds into an interest earning product.
Insignis offers the following benefits:
One-time sign-up process
Proactive communication
Exclusive higher rates and access to products not usually available to direct clients
View all of your accounts in one place
Digital platform
Let us look at an example client
.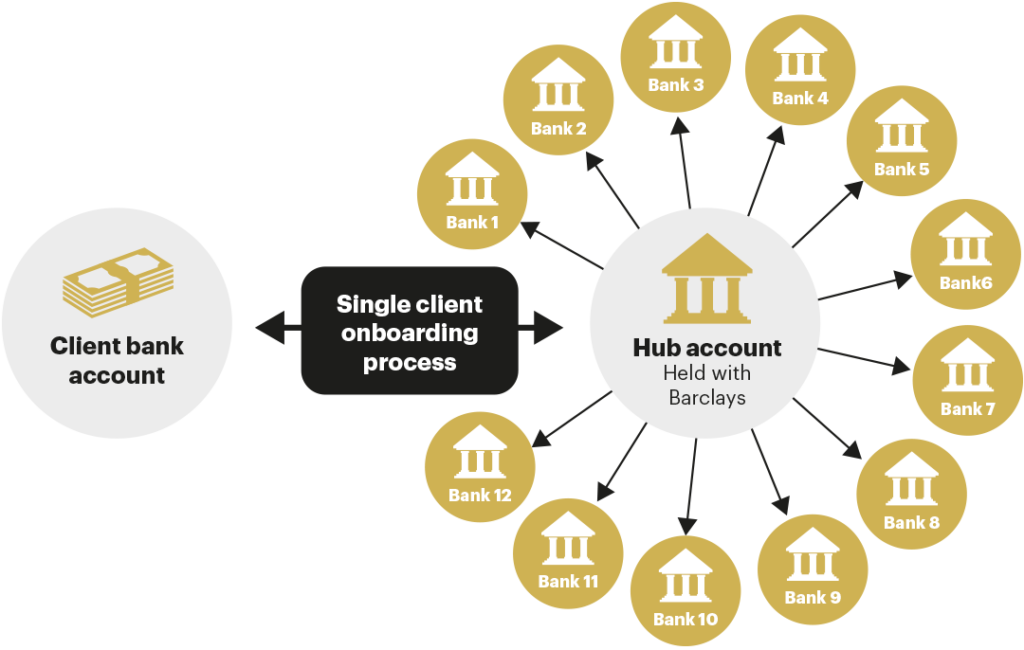 Mr Cash has just sold his business. He and his wife are looking to buy a house in Spain in around 12 months' time for around £2m. Assuming that Mr & Mrs Cash want the full FSCS protection on each of their deposits, which is best practice, they will need to open an account with 12 different banks.
Mr & Mrs Cash are very busy, and their time is important to them. The benefit of Mr & Mrs Cash using Insignis is that they can open 12 accounts with the original Insignis application. Using the Insignis portal, Mr & Mrs Cash will be able to view all of their savings' accounts in one place at any time.
The intuitive portal will also allow them to add, withdraw and move funds around the platform easily. In addition, they can rely on Insignis's proactive communication to ensure that their cash is always working hard for them.
In terms of interest rates*, you can expect up to 2.30% for instant access, 3.8% for a 6-month fixed term, and 4.5% for a 1-year fixed.**
Cash is an important tool in any financial plan. At Equilibrium, we believe that clients should retain liquidity for short-term capital expenditures and an emergency fund.
In some cases, clients may want to keep a larger cash position based on their personal preferences. In these cases, we think that Insignis can be a great solution.
If your financial planner thinks that you will be suitable for the Insignis cash solution, they will discuss the available options in your next review meeting.
*Interest rates quoted are correct at the time of writing but will be subject to change.
** Funds within a fixed-term account cannot be accessed before the end of the term therefore please consider short-term capital requirements beforehand.    
This blog is intended as an informative piece and does not construe advice. If you have any further questions, please don't hesitate to get in touch with us on 0808 156 1176 or by reaching out to your usual Equilibrium contact.