Doing business better
The past few months, whilst surreal, have highlighted just how important it is for businesses to work with the community to create the best results for all.
Equilibrium has taken this responsibility very seriously, and I am very proud to say that, in addition to our usual charitable activities, the Equilibrium Foundation has donated over £60,000 to help the work of charitable organisations since March.
We enlisted the help of Andrew Evans, a philanthropy adviser, to ensure that the Foundation's donations were being used in the most effective way possible to help vulnerable areas of our society. Andrew has also helped some clients find the right organisations and causes to help achieve their philanthropic goals.
I hope that by the next edition of this newsletter we will be back to normality, but in the meantime, please enjoy this edition of the Foundation roundup which will hopefully bring some joy during these uncertain times.
As always, if you have any feedback, please feel free to get in touch with us here.
Our COVID-19 response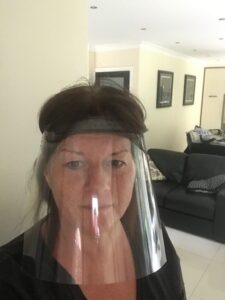 Since the start of lockdown, the Equilibrium Foundation has supported over 35 charities with more than £60,000 of donations.
Below are just some of the types of organisations that we have supported:
NHS PPE charities
Local foodbanks
Domestic abuse organisations
Charities offering someone to talk to through isolation
Cancer research
Children's charities
Please remember that if you are raising money for a worthwhile cause, you could double the total amount of donations if you fundraise through the Equilibrium Foundation*.
Our team is officially diamond!
We are absolutely thrilled to have achieved diamond status from the Payroll Giving awards. This is the highest level of award available and we are so proud to have such a giving team.
Plus, the Equilibrium Foundation matches every pound from the team to their chosen charity, so each donation has double the positive impact!
Grant-ing worthy wishes
We've had some very worthy winners of our community support scheme grants since our last Foundation roundup. You can read a little more about each organisation and their work below:
N-Gage is a Manchester-based charity that gives young people at risk of educational or social exclusion opportunities and skills to achieve their full potential.
Congleton/Meadow Vale FC is a sports club that runs four senior teams and 20+ junior teams. All profits are put back into the running of the premises and football teams.
Cabasa is a Tameside based organisation that uses arts and creativity to enable people to learn new skills, develop high-quality work they feel proud of, bring communities together and explore diverse community traditions.
Seashell trust provides education and 52-week residential care for children and young people aged 2 to 25 with profound learning disabilities and sensory impairments.
Leonard Cheshire has been providing life-changing support and care for thousands of disabled people since 1948.
Acorns is a two-and-a-half-form entry primary school based in Ellesmere Port. Due to the high levels of deprivation in the area, their children rarely have the opportunity for educational trips as unfortunately parents are not able to contribute to the costs but thankfully, due to organisations like Equilibrium, the school can cover the cost.
Have a chit-chat Chit-chat Britain is an organisation that offers the opportunity for lonely individuals to have a 'chit-chat', providing meaningful conversations and human connections. This has been a valuable resource for many who have had to isolate due to COVID-19.
Chit-chat believes that the power of a simple conversation should not be underestimated and wants to keep the nation connected, emphasising the importance of community and belonging.
Trophy life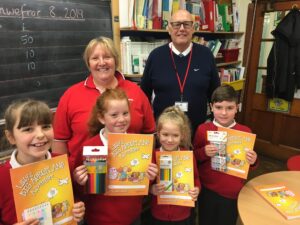 We collected another trophy for the cabinet last month as Libby's big aeroplane adventure was named 'Best Financial Education Initiative' by the Money Marketing awards.
The booklet has now helped over 3,000 children across the country. Whilst we have had to halt training temporarily over the last few months whilst lockdown is in place, we look forward to getting even more children involved in the project in the new academic year.
If you are interested in the project, get in touch here.
*Subject to approval by the Equilibrium Foundation trustees.