This article is taken from our spring 2021 edition of Equinox. You can view the full version here.
In Equilibrium's recent live online event series on business exit options, employee ownership trust specialists Chris Budd and Neil Smith explored the increasingly popular exit strategy.
We have already seen entrepreneurs' relief slashed. We also now have the prospect of capital gains tax rising in line with income tax which is leading many people to reconsider employee ownership trusts (EOTs) due to their entirely tax-free structure. Add to that the increasing focus on 'doing business better', and it's no wonder that EOTs are rapidly becoming a mainstream business exit option.
Chris Budd
Author of 'The Eternal Business' and Founder of the Eternal Business Consultancy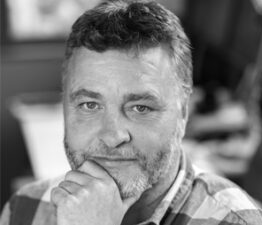 Selling to an EOT is an excellent exit route for most business owners.
It involves selling the shares to a trust fund, at a market valuation. The EOT pays for the purchase out of cash and future profits. Once the owner is paid off, the profit is distributed among the employees.
Unlike a trade sale, the EOT route means that the business continues, leaving a legacy for the owner. The risk comes, however, in the fact that the business needs to continue generating a profit in order to pay the owner.
This might seem like additional risk, however all business acquisitions are effectively paid for out of the future profits in one way or another. By selling to the EOT, the owner has the chance to prepare the business for the sale. In this way, they can work on the transition before the transaction.
This therefore provides us with a clue as to which type of businesses are best suited to sale to an EOT – those where the owner has time – a year or two at least – to work on the transition.
That's not to say a business selling now must discount the EOT, but this will involve a higher degree of risk. Indeed, the owners should ensure that the business gets specialist EOT advice after the transition following the sale.
There are other issues that may appear to work against an EOT, such as key employees with their own intentions of buying, however these can all be worked out as part of the transition process.
If you would like to discuss whether the EOT might be right for your business, or if you work for a business who recently sold to an EOT and you would like support, you can get in touch with me at chris@theeternalbusiness.com.
Neil Smith MBE
Managing Director of Kinetic and Board Member of the Employee Ownership Association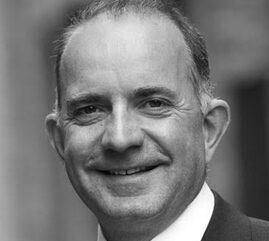 Whilst a great deal of thought needs to go into any exit strategy, I truly believe an employee ownership model is a real alternative to shape a business for the long term without losing its culture and everything that has been built up from within.
Why wouldn't you want to preserve your company's culture, ethos and independence as you consider an exit strategy? Even if you don't intend to totally exit your business on a given date, it's a great model to transition to, and it's what we have embraced at Kinetic.
When I was looking at succession options for Kinetic back in April 2015, the government-backed model had only just been approved with little knowledge around what employee ownership actually meant.
Too much has often been made of the "John Lewis model", when in fact the structure of shares being held in trust for all "employee owners" is a great model for SME's.
The core difference is the business is run for the benefit of all employees who share in success and culturally become more engaged with the business. That in turn will lead to improved productivity and real ownership. An EOT offers the proof to employees that the company embraces its values and has taken a long-term view of the company's future even if the founder shareholders are leaving the business.
Most companies I speak to are less worried about the relatively straightforward process of the actual transaction but are keen to understand how to communicate the change to employees and sustain the message.
At Kinetic our employee-developed strap line is, "Kinetic is your company, we work together, we are stronger as a team, we all play a part in building and sharing success."
Hollow words? Absolutely not. To us at Kinetic, Employee Ownership totally underpins our values and proof we actually mean what we say.
I would urge any business owner looking at succession planning to lend serious consideration to what is perhaps, as we come out of this pandemic, a new way of how businesses operate with their core asset.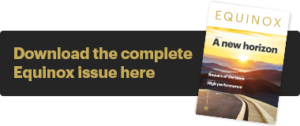 Disclaimer: The content contained in this blog represents represents the opinions of Equilibrium Investment Management LLP (EIM) and Equilibrium Financial Planning LLP (EFP). The commentary in no way constitutes a solicitation of investment advice. It should not be relied upon in making investment decisions and is intended solely for the entertainment of the viewer. Past performance is never a guide to future performance. Investments may (will) fall as well as rise and you may not get back your original investment.'