Investment | News
How long- and short-term investment trends have been affected by COVID-19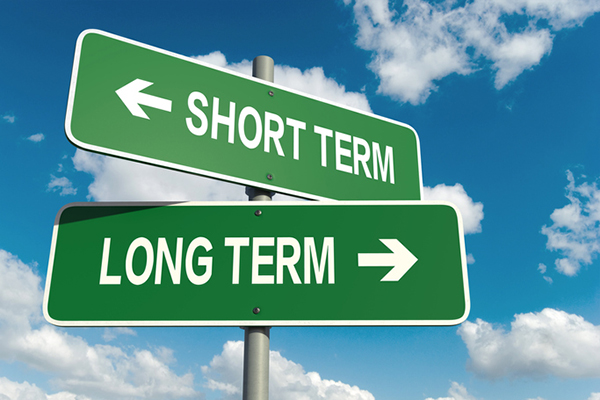 The COVID-19 outbreak has had a demonstrable impact on every area of people's lives, altering the way we shop, live, work and communicate. Trend patterns have been magnified in some instances, and markets which were formerly viewed as unshakeable have suffered a hit in some cases.
All of this has implications for investors as investment trends have shifted or emerged as a result of the pandemic. But what does it mean in 'real' terms, and where should investors be looking to put their money now?
Mike Deverell, investment manager and partner at Equilibrium Financial Planning, said: "The pandemic has probably accelerated some long-term trends – for example, with everyone being at home for an extended period of time, there's been a huge uptick in online shopping.
"There was already a clear sign that the retail market was headed this way – conversation around the decline of the UK high street has been taking place for a number of years now. However, COVID-19 has exacerbated this and has caused an online shopping 'boom'.
"This is good news for investors and, whilst there will be a slight slowing of this now that bricks and mortar stores are opening again, it likely won't be massive due to the fact that a shift in this direction was something of an inevitability."
Many financial planning and investment firms have warned of the dangers of 'panic-selling' during the pandemic, as the way the market is performing currently is typical of how it has previously during a crisis, and its cyclical nature means it will eventually recover.
However, 'panic-buying' poses equal risk, as investors may rush to buy stocks and shares in businesses or industries that have experienced growth due to COVID.
"We have to be careful," continued Mike, "that some current trends may be temporary, and that some stock prices might be over-valued as a result.
"One such example here could be Zoom, which reported in June that its Q1 2020 revenue had reached $328m, with profits recorded $27m compared to $198,000 a year ago.
"The temptation here would be to invest heavily in the telecommunications platform, particularly as additional lockdown measures have now been announced in Greater Manchester, Melbourne, and several US states. The perception could be that Zoom is the next Silicon Valley 'big hitter', and would provide good returns moving forward.
"However, once the pandemic settles and life starts to return to normal – whatever that might look like – what does the company's future look like? The removal of social distancing measures and the re-introduction of face-to-face meetings at work will see the tool being used less and less. There's a danger that its success could be a flash in the pan."
Consumer staples stocks – more 'everyday' products such as food, home improvements, personal care, and beverages – are generally regarded as a safe bet due to their noncyclical nature. However, Mike notes, they too have felt the impact of COVID-19.
"Consumer staples have had a short-term boost as people stocked up on toilet roll or decided to utilise the lockdown period to finally do up their gardens.  However, it's important to understand that this is just a temporary boost to their sales.
"Investors shouldn't now look to them as a source of dazzling returns and rush to invest heavily in the hopes that they'll get massive yields – consumer staples is always a reliable sector which provides a low-risk, steadier outcome."
"The main thing," concluded Mike, "is to always apply common sense when it comes to investing. Speak to your financial adviser or seek financial advice if you haven't done so already to ensure that you're making the right decisions. Try to contextualise any potential investment and view it through the lens of the current economy and how it could change.
"Don't rush into anything, whether selling or buying, and understand that trends are, a lot of the time, just that – trends!"