About Equilibrium | Other
High performance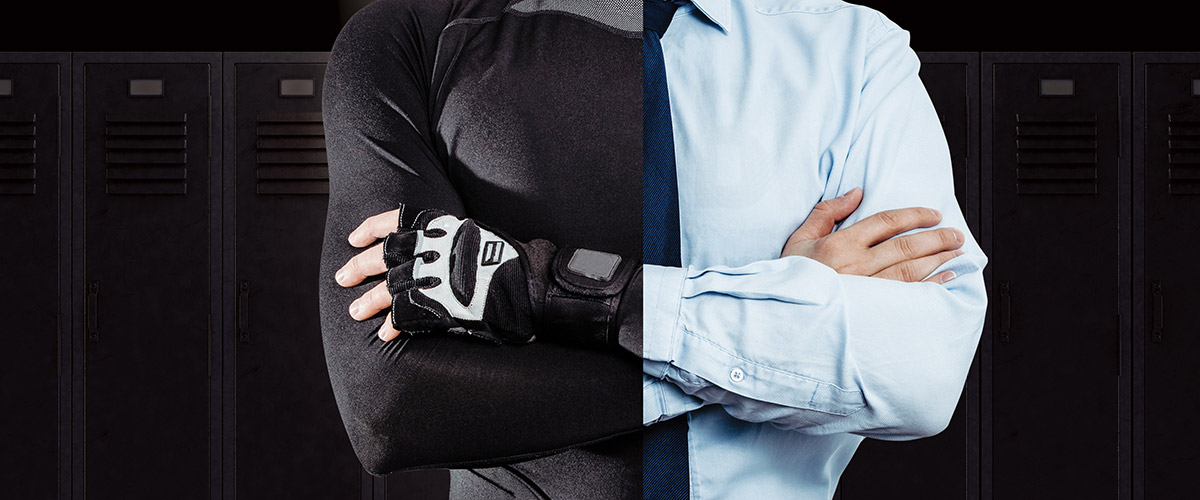 This article is taken from our spring 2021 edition of Equinox. You can view the full version here.
Sports and business are usually seen as two completely separate worlds. But Chris Brindley MBE, voted 'Britain's best boss', believes that they have more in common than you might think…
I've worked in a variety of positions and sectors, from National Sales Director of British Gas to Managing Director of Metro Bank. In every area of business, leadership comes down to the same principles.
As a leader, your job is to motivate people, nurture their talent and provide them with a pathway to develop and thrive.
Just as a sporting coach works with individuals and teams to hone their abilities, businesses should be doing the same with their people. For example, at Equilibrium, we have the Equilibrium Academy which is open to all colleagues, to help its students identify and hone their skills.
So, what lessons can we take from sport and apply to business to realise our potential?
Peak performance model
Chart one shows a sports psychology model known as the peak performance model.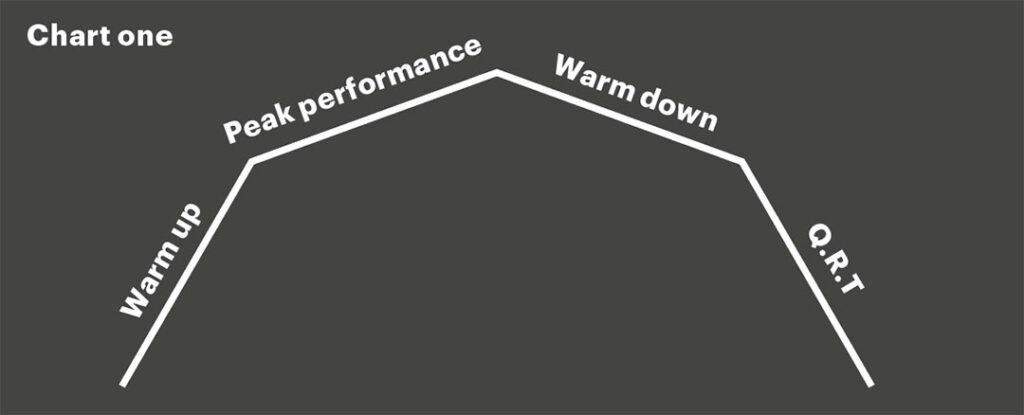 It consists of four sections:
Warm up
Peak performance
Warm down
Quality recovery time (QRT)
I looked at this model and thought – why don't people apply this to business? Whilst athletes may need to look after their bodies, aren't our minds just as important in business? To me, this is what the peak performance model looks like in business:
Warm up – prepare prior to a meeting or task. Read/watch any relevant materials, find out who is in the meeting and how they could best contribute or think of any questions to ask. Decide what you want to get out of the meeting and prepare accordingly.
Peak performance – ask the right questions, fully engage in your task or meeting. Don't simply 'survive', thrive and engage.
Warm down – if you don't take time to 'warm down' after a meeting and ensure all your actions are done, you will end up with actions from each meeting building up until you have a huge list at the end of the day. Consequently, those actions will eat into your QRT. Plus, if you are emailing at 8pm, other people will start checking and answering at 8pm. You aren't just jeopardising your own recovery time, but your colleagues' too.
QRT – your mind needs time to 'check out' and disengage to recover properly. This can be spending time with your loved ones or enjoying your hobbies. We all need recovery time to enjoy
life outside work, and then we can come back fully prepared to perform again.
Are you a rock or a sponge?
Sir Clive Woodward, who was Head Coach of the England rugby union team and led them to victory in the 2003 world cup, says that the first thing he does when he meets somebody is
'try to figure out what's in their head'. If they have a sponge between their head, he can work with them and they will be willing to absorb new knowledge and ideas.
If their brain is a rock however, no matter how hard you try, nothing you say will have an impact.
At Equilibrium, we hire for attitude and train for skill. Too many businesses place too much focus on qualifications and numbers. The reality is, you can train anyone to achieve a qualification, but you can't easily change a person's attitude.
Trying to work with a rock is futile and I agree with Clive Woodward – rocks don't get on my team.
Situational leadership
If you have a team of sponges, and suddenly one is acting like a rock, what could possibly be going wrong?
Hypothetically, if you twisted your ankle and visited the doctor and he gave you cough medicine, how would you feel? Would it fix your problem?
Ken Blanchard believes that 'situational leadership' is the key to solving this problem. As a leader, it is your job to identify the cause and treat it. He believes there are four possible causes:
Knowledge – does the person have the knowledge required to do their role? Are they being given tasks that are over their head?
Application of knowledge – does the person have the skill to apply the knowledge? Many people know how to play golf well, but they don't have the skill to play to a consistently high standard on the golf course.
Confidence – has something knocked their confidence? Are they overthinking and struggling to apply their skills because they're worried?
Motivation – have they lost motivation? Everybody is motivated by different things, and these motivations can change throughout life. Motivation is the key to high performance.
An important distinction to make is that one and two require a technical fix, whereas three and four require an emotionally intelligent fix.
So, what makes a good leader?
Realistically, there is no 'one size fits all' management style, because people aren't 'one size'. The leadership team at Equilibrium views their colleagues as individuals, and it's also how we view our clients. Every client is unique and deserves to be treated as such.
A good sports coach looks at each individual in the team as a unique case that needs a unique training plan. Leaders in business should take the same approach.