News | About Equilibrium | Charity
Equilibrium reaches 'diamond' status with give-as-you-earn scheme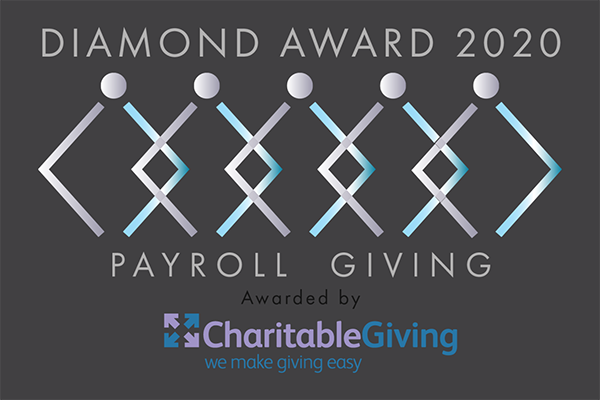 Equilibrium Financial Planning, based in Cheshire, has announced that its give-as-you-earn scheme has achieved 'diamond' status – with nearly half of its entire workforce signed up to make monthly charitable donations.
The scheme was introduced at the company in July 2019 and, in the 12 months since, Equilibrium has donated over £11,000 through the initiative to charities and organisations in need.
The business 'topped up' employees' contributions by £150 each in July 2020, as promised, to mark a year since its introduction, adding £6,150 into the total pot.
Businesses given the official diamond status are required to have at least 30% of staff signed up to donate as they earn. Equilibrium boasts a 43% staff inclusion rate.
It is hoped that the scheme will help the wealth management company achieve its ambitious donation target of £4m by 2028 – a target which was set following a clear indication that the company would easily surpass its original target of £1mway ahead of schedule.
Founder Colin Lawson said: "I'm really pleased that within the first 12 months of introducing give-as-you-earn, we've donated over £11,000 in total.
"It's very characteristic of the team to have signed up in such big numbers – we are all committed to the company's purpose of making people's lives better, and I'm proud to lead a workforce which shares Equilibrium's altruistic outlook.
"Looking ahead now, we're firmly on-track to achieve our giving target of £4m by 2028 and, as we approach our new financial year, we're looking forward to helping even more organisations."
The scheme allows employees to donate a small portion of their monthly salaries to a charity of their choice. Since its inception at Equilibrium, donations have been made to chosen charities including SANDS, Just 4 Children, Wellspring, and more.
Many employees also elected to donate directly to The Equilibrium Foundation, which is the business' fundraising and donation vehicle. The Foundation has donated in excess of £440,000 to charities and organisations to date.