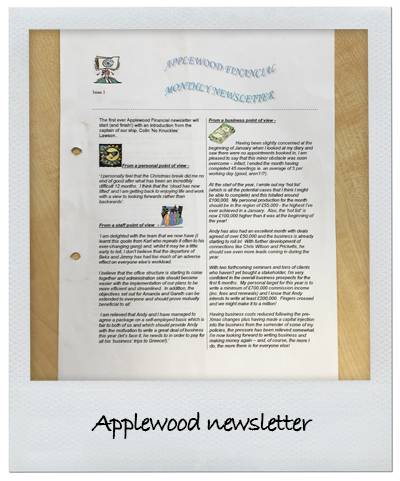 2003
The business continued to expand at a rapid rate. By the end of 2003, Applewood had client numbers in double figures for whom we looked after more than than £1 million of assets. Our financial planning service and fee structure continued to evolve which meant greater transparency and consistency.
A larger client base meant that the firm needed to expand its team. To strengthen the management, Andy Clarey and Debbie Jukes became partners of the business.
Key events
Applewood grows to have 11 clients with £1 million of assets
A new 1% fee was introduced
Andy Clarey and Debbie Jukes become partners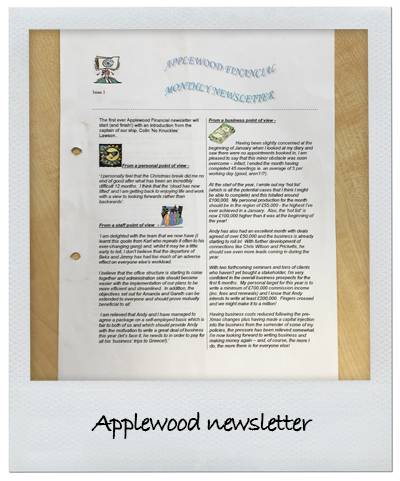 What else happened in this year?
In finance…
Annual UK Inflation: 1.25% CPI
Bank base rate:
10 July 3.5000%
6 November 3.7500%
IHT threshold: £255,000
In the charts…
Mick Jagger was knighted for services to music by the Prince of Wales in December.
Apple Inc. opens the iTunes Music Store, offering 200,000 songs for download at a cost of 99 cents each. More than 1 million songs are sold in the store's first week. 
On the screen…
The Lord of the Rings trilogy concludes on film with the release of The Return of the King, which became the highest grossing film of the year, and also scooped the Critic's Choice, BATFA, Academy Award and Golden Globe for Best Film at the award events held in early 2004.
Disney-Pixar released Finding Nemo, which would go on to become one of the best loved animated films of all time.
Around the world…
October 24 – Supersonic aircraft Concorde makes its final commercial flight after 27 years
November 13 – Arnold Schwarzenegger is sworn in as Governor of California
Motorcycle manufacturer Harley Davidson celebrates its 100th birthday
In the UK…
July 2 – Chelsea F.C. are bought by Russian billionaire Roman Abramovich for £150million from current chairman Ken Bates, 21 years after he bought the club for £1
August 10 – The highest temperature ever in the UK – 38.5°C (101.3°F) is recorded at Brogdale near Faversham in Kent
December 9 – The M6 toll opens, becoming the UK's first toll motorway.