News | Charity
Equilibrium helps support local families with £500 charitable donation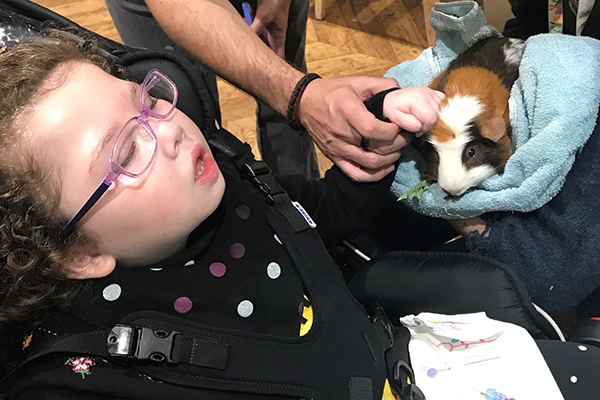 A local wealth management firm has awarded a Manchester-based charity a £500 grant, as part of its ongoing community support scheme initiative.
Reuben's Retreat is a registered charity born out of the tragic loss of Reuben Michael Graham at just 23 months old from an inoperable brain tumour.
His family launched the charity two days after his death in August 2012, in order to ensure that his short life wasn't in vain.
The charity's mission is to relieve the distress of families bereaved of their child or those who have a child with a complex or terminal illness.
Reuben's Retreat will be able to more adequately and fully support these families thanks to the donation from Equilibrium, as its senior fundraiser, Stacey Kirkpatrick, explained:
"We are exceptionally grateful to the Equilibrium Foundation for their recent grant.
"It will allow us to support vulnerable families who continue to self-isolate with complexly ill children and those who are navigating grief after child loss in these uncertain times.  The grant will enable us to continue our vital peer support groups meaning families are guided and held through the coming months. Thank you."
Reuben's Retreat provides peer-led monthly support groups, meditation evenings, weekend rambles, one-to-one counselling, and holistic therapy sessions for parents and siblings – as well as regular music and animal therapy, bespoke memory-making, and memorial events.
The charity also arranges UK respite and bereavement breaks, allowing families bereaved of a child to remember and rebuild, and those with a complexly ill child to relax and recharge.
During the pandemic, Reuben's Retreat has been delivering bespoke care packages to those who can't run basic errands – with essential food items such as bread and milk, arts and crafts activities, and treats for families. The charity also plans to use some of the donation from Equilibrium to continue this aspect of its operations.
If you would like to apply for our community scheme please click here.