News | Charity
Equilibrium donates £1,000 to Cheshire East charities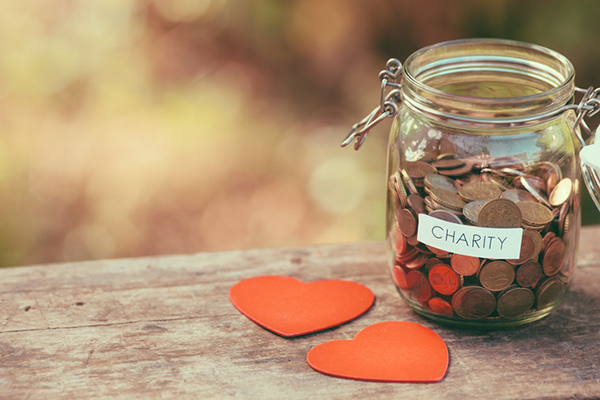 The Equilibrium Foundation, the charitable trust of financial planning firm Equilibrium, has given a funding boost to three separate charities in the Cheshire East area as part of its community support scheme.
Daisy's Dream provides free-of-charge professional support to children and young people who have experienced bereavement, largely within their immediate family. The organisation offers a flexible support service which includes one-to-one home or school visits, and counselling sessions online or on the phone.
The charity also offers face-to-face or online support to parents, carers and teachers, working directly with several schools in the region – including St. Benedict's Catholic Primary School in Handforth, Wilmslow Academy, and Wilmslow High School.
Daisy's Dream was originally founded in Berkshire but opened a branch in Cheshire after discovering that no bespoke bereavement service existed for children in the borough. Currently, the charity supports over 50 children in the area and employs two full-time members of staff including a qualified therapeutic practitioner.
The organisation has been awarded £500 by The Equilibrium Foundation, which it says will enable it to support an additional 10 families in the Cheshire area.
Equilibrium also donated £250 each to Pott Shrigley Village Hall and The Pituitary Foundation.
The village of Pott Shrigley's hall is used by the Parish Council's Church Social Club as well as members of the public for meetings and social events. The hall is also used as a community cinema, as well as a before- and after-school club.
The grant will be used for upgrading the internal main hall in the building, including the installation of new LED lighting, resurfacing of the stage and hall floor, refurbishing the kitchen and purchasing new appliances, resurfacing the car park and replacing the entrance door.
The Pituitary Foundation is a national support and information organisation for pituitary patients and their families, friends, and carers. The charity provides support to people affected by disorders of the pituitary gland such as acromegaly, Cushing's, prolactinoma, diabetes insipidus and hypopituitarism.
The grant secured from Equilibrium's community support scheme will enable The Pituitary Foundation to set up a support group in the Greater Manchester and Cheshire area for the first time, allowing patients and their support networks to access vital services close to their doorsteps.
Grant applications can be submitted here.