News
EQ Weekly Roundup 31-07-19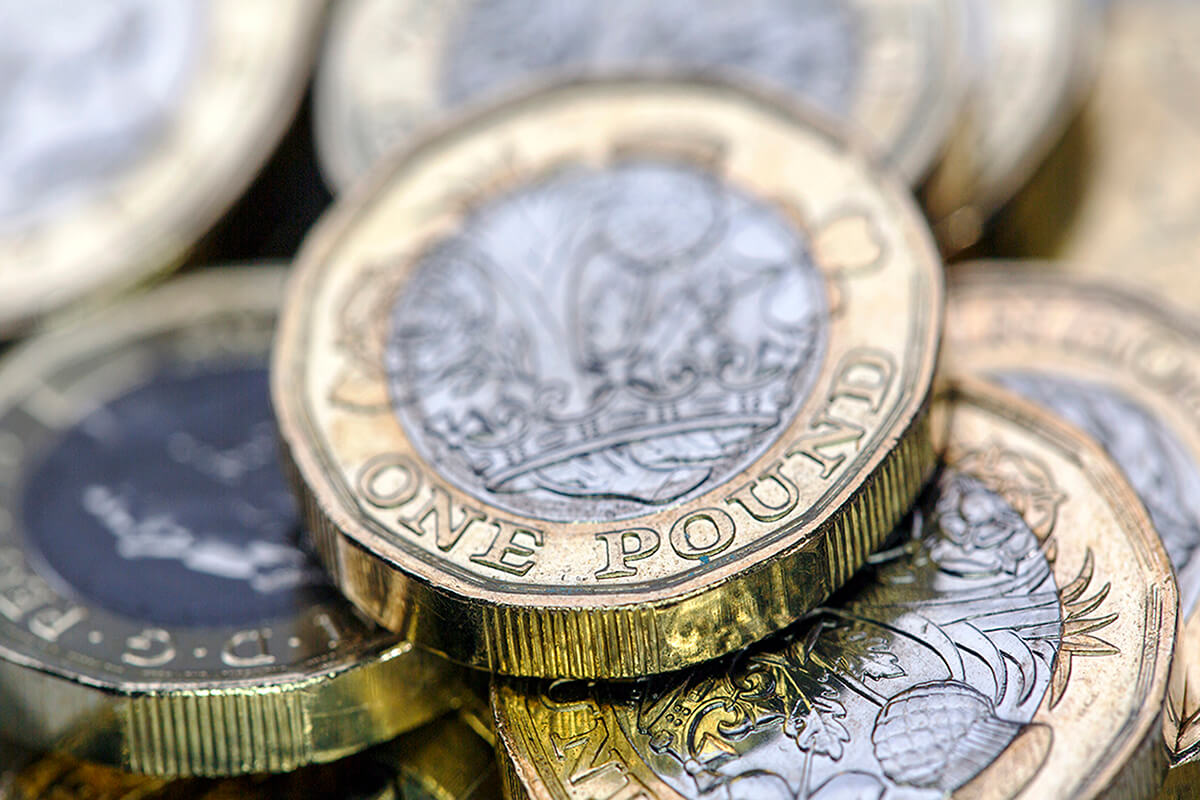 This week's roundup includes news that the pound has fallen at an increased prospect of a no-deal Brexit, the Woodford fund is due to be locked for several months and over 145 million old £1 coins have not been returned.
This week's roundup includes news that the pound has fallen at an increased prospect of a no-deal Brexit, the Woodford fund is due to be locked for several months and over 145 million old £1 coins have not been returned.
Pound falls lower on no-deal Brexit prospect
Sterling hit a fresh two-year low of $1.2120 against the dollar on Tuesday, before recovering some ground. The currency also slid against the euro, falling to €1.0881 at one point.
Under new Prime Minister Boris Johnson, the government has toughened its stance on a no-deal Brexit, which it has said is "now a very real prospect".
The pound – which was trading at about $1.50 against the dollar before the EU referendum in June 2016 – has dropped by 2.4% since Monday, when a spokeswoman for Downing Street said that the UK would not enter talks with Europe unless the so-called Irish backstop is scrapped.
She said that because the EU has said it is not willing to renegotiate on this point, "we must assume there will be a no-deal Brexit on 31 October."
It follows comments at the weekend by Michael Gove, who wrote in the Sunday Times that the government was now "working on the assumption" of a no-deal Brexit.
Mr Johnson appeared to strike a slightly softer tone on Monday afternoon, when he said he would "hold out the hand" and "go the extra thousand miles" to strike a new Brexit deal.
However, it was not enough to stop the slide in sterling.
Woodford flagship fund set to stay locked until December
Investors in the Equity Income Fund have not been able to access their money since 3 June. Mr Woodford told investors he was sorry for their "frustration, inconvenience and anxiety" over the suspension.
The latest update on the suspension was revealed by the fund's authorised corporate director, Link Fund Solutions in a letter to investors. Link has to review the suspension every 28 days. It said it considered that a suspension until December would give the manager time to reposition the fund's portfolio into more liquid assets.
"In our view, this is a realistic amount of time for Woodford to complete a measured and orderly re-positioning of the Fund's portfolio of assets, ensuring that there is adequate liquidity whilst preserving or realising the value of the assets," Link said.
"We have concluded that this approach would represent the best outcome in terms of value, time and equal treatment for all investors. Importantly, it would allow all investors to choose whether they wish to remain invested in or to withdraw their investments from the fund."
Mr Woodford said that he anticipated the fund would reopen in early December "as we navigate through the changes to the portfolio previously articulated".
145 million old £1 coins not returned
But that still leaves 145 million outstanding – even though people have been unable to spend them in shops since October 2017.
The round £1 coin was replaced by the 12-sided version to help crack down on counterfeiting.
According to the Royal Mint, the round £1 coin can still be deposited at most high-street banks.
The new £1 coin was introduced on 28 March 2017, with one in 30 of the old version estimated to be fake according to the Royal Mint, a company wholly owned by the UK Treasury.
There were about 1.7 billion round £1 coins in circulation at the start of the six-month transition period in March 2017.
A Royal Mint official said, "Our communications campaign encouraged the return of old £1 coins when legal tender was removed.
"The small proportion of coins not returned can continue to be deposited into a customer's account at most high street banks in the UK."
They added, "We expect there to be some returns for a number of years to come as people find these coins."
Ladbrokes Coral fined after customer lost £98,000
The Gambling Commission says that over a three-year period, Ladbrokes and Coral failed to put effective safeguards in place to "prevent consumers suffering gambling harm".
One customer lost £98,000 and had asked the company to stop sending promotions.
But the firm failed to carry out "social responsibility interactions".
The Gambling Commission said the problems occurred between November 2014 and October 2017, after which GVC Holdings bought Ladbrokes Coral in March 2018.
GVC Holdings will pay £4.8m and divest £1.1m "gained from customers as a result of its failings".
In one instance, a Ladbrokes customer had 460 attempted deposits into their gambling account declined. However, they were still able to lose £98,000 over two and a half years.
The commission also highlighted a Coral customer who spent £1.5m over nearly three years, during which time they logged onto their account an average 10 times a day for one month and lost £64,000 in one four-week period.
It said Coral "did not ask the customer to evidence their source of funds and could not provide evidence of any social responsibility interactions being carried out".