News | Charity
Cheshire-based 'friend matching' service receives £500 boost from local financial services firm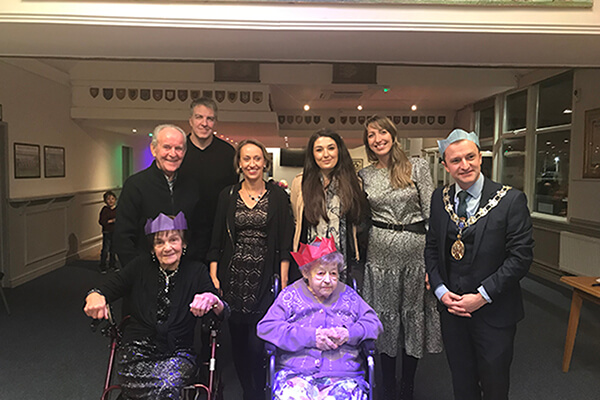 Cyril Flint, a small, hyperlocal charity based in Cheshire East, has been awarded a £500 grant from Equilibrium Asset Management, headquartered in Handforth Dean.
The charity was inspired by a man of the same name, who told his care worker one year that he was heading into his 23rd Christmas alone since the passing of his wife. The care worker and Cyril came up with the idea of a 'befriending service', and now, the organisation has made over 320 matches and counting.
The charity is aimed at tackling social isolation amongst the elderly in Trafford and South Manchester, by offering a free one-to-one befriending service to older generations who might feel vulnerable due to being lonely.
Nadia Gazeley, Cyril Flint's operations manager, said: "This donation from Equilibrium's Community Support Scheme will make a real and positive difference to people's lives in going towards the cost of creating these new friendships, tackling loneliness and social isolation and the associated detrimental effect they have on older people's mental and physical health and wellbeing."
"Thank you, Equilibrium, for your help and support from all at Cyril Flint."
Cyril Flint's longest-standing friendship spans six years, engineered by the charity's three volunteers who vet and introduce all the friends.
Equilibrium's Community Support Scheme was set up in 2015 to award grants ranging from £100 to £500 to community organisations and charities in Cheshire East, Greater Manchester and Chester and District. The company has awarded over £22,000 in funds to date.