News | About Equilibrium
Bumper year sees Equilibrium report record turnover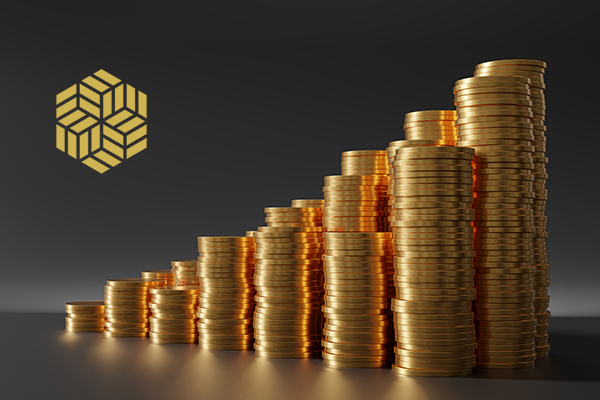 Following reports of a commercially successful lockdown period, Equilibrium has now announced that its 2019/20 fiscal year has seen it reach record levels of turnover.
The financial advice firm has recorded a turnover of £10.25m across Equilibrium Financial Planning and its sister company, Equilibrium Investment Management – an 8% increase on last year.
Further, the company has seen a 4.5% growth in headcount and a 96% staff retention rate, with a total 89 staff based at its headquarters in Cheshire.
The success comes off the back of a strong year for Equilibrium, which has seen it hit £1bn in assets under management for the first time in its history, launch a Global Equity Fund and roll out a rebrand and new website.
Colin Lawson, who founded the company 25 years ago, said: "We've experienced exponential growth since the beginning and that's no accident.
"The team works very hard to provide our clients with great service and help them to understand the purpose of their money, and the vision of our senior leadership team is second to none.
"I am incredibly proud to say that The Equilibrium Foundation has raised nearly £127,000 for charities and organisations across the country who have needed it most.
"This figure's been bolstered by our work with Think Philanthropy, a philanthropy adviser who we consulted with during the toughest COVID-19 months to ensure our donations were reaching charities that had been hit hardest by the pandemic. We ended up giving over £60,000 to third sector organisations as a result of this, which was fantastic.
"All this work is going a long way to helping us reach our donation target of £4m by 2028. Helping clients make the most of their money is what we do, but our true purpose as a collective is making people's lives better. That's a legacy that the team and I will be most proud of.
"I'd like to thank the team for all their hard work this year – we're already tackling fiscal year 2020/21 in earnest, with a renewed focus on 'doing business better' and building on the excellent growth we've experienced this year."
This year, Equilibrium has retained a 99% client retention rate. It also announced the formation of its Client Advisory Board – a steering group made up of clients that helps inform company strategy and its approach to client care.
During the lockdown period, the company committed to further amplifying its employee engagement strategy, which saw managing partner Gaynor Rigby and the company's dedicated culture team introduce measures including FaceTime doctors' appointments; online therapy sessions; virtual meditation; contributions to all team members' electricity bills; regular care packages sent directly to employees' homes; team building session with SAS: Who Dares Wins stars; and more.
The strategy saw the results of a company-wide 'happiness survey' show that 100% of staff felt Equilibrium 'cared about them' and that they were 'valued members of the team'.