How to live the life you want: your financial plan
The investment world has been turned on its head over the last year. Investment rules that have held true for decades, now need to be ripped up.
At Equilibrium, we questioned everything we thought we knew about the investment world, and a brand-new approach to financial planning rose emerged that empowers our client to live the life they want.
Join financial expert Andy Baker at Thornton Manor Estate to learn how 'horizon planning' can transform your life, look after those you love and leave a powerful legacy.
Why should I attend this event?
At this event;
Hear why the investment rules we've held to be true now need to be ripped up
Lift the lid on 'horizon planning', our brand-new approach born from 'Project Phoenix'
Discover the harsh reality of the lower investment returns over the decade to come
Find out where to place your money for the maximum return without jeopardising your financial security
Learn how to position your portfolio so that you can live the life you want, look after those you love and leave a powerful legacy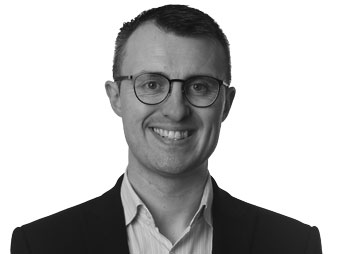 Andy Baker
Partner and Chartered financial planner
Andy finds the most rewarding part of his work is being able to make a real difference to people's lives. Andy came to Equilibrium from a background in investments, having graduated in economics and worked for banks and a commodities broker. He moved to Equilibrium to work with real people rather than institutions or corporates. After initially joining to develop experience of working for a wealth manager, Andy was offered a permanent role as an investment analyst and was later promoted to financial planner and partner.
What do others say about Equilibrium's live online events? 
Excellent presentation, relevant, comprehensive and easy to understand.
Mr. & Mrs. Ballantyne
Very impressed. Excellent presentation & content.
Mr. Maddock
Very informative and for me educational. Balanced and informative.
Mrs. Carter
Registration for this event closes in:
October 12, 2021
Thornton Manor Estate Manor Rd, Thornton Hough, Cheshire, Wirral CH63 1JB
10:00 – 14:00 BST
Oops you just missed out on this event.
Registration for this event closes in:
October 12, 2021
Thornton Manor Estate Manor Rd, Thornton Hough, Cheshire, Wirral CH63 1JB
10:00 – 14:00 BST